Working on a contract with Baby Alive - Hasbro I learned a great deal about packaging, branding, and how to work in a corporate setting. As a packaging designer I mainly focused on updating the brands packaging after a major brand refresh. Working under the direction of the design and marketing teams I designed open and closed- box packages, branding and iconography.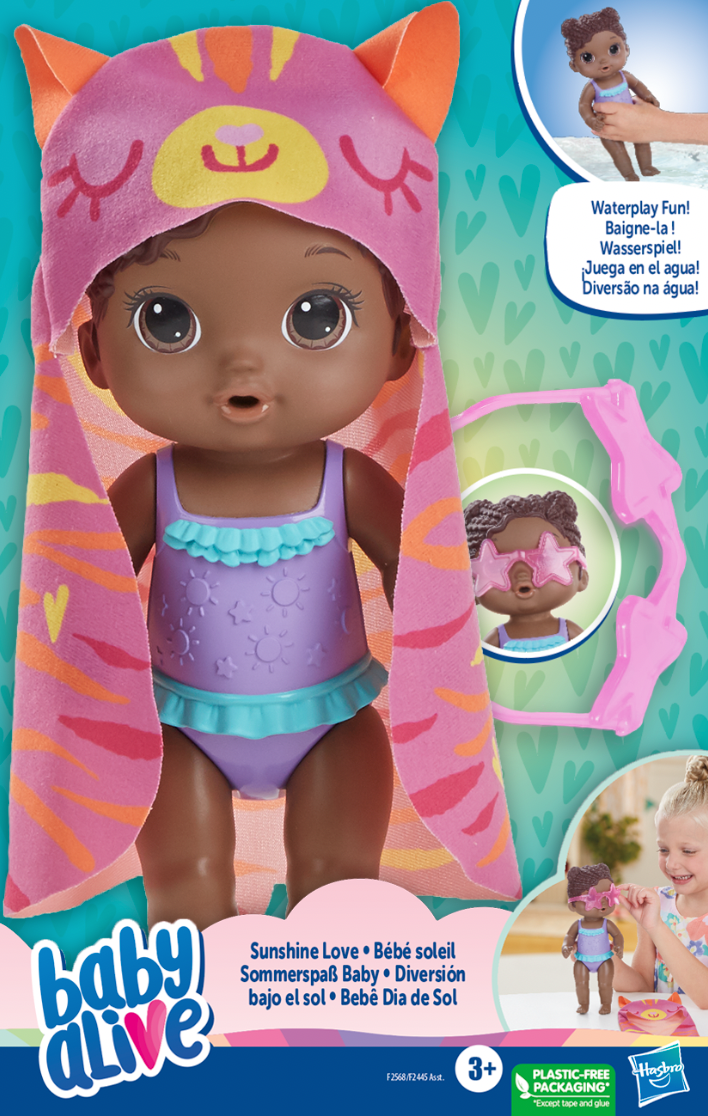 In order to visually depict how the package will actually be packed out on shelf, I created my own mockups for each doll. These would then be presented ahead of printing for approvals.
Below is an example of a closed box version of the "My Little Pony Baby" for the Latin America Market. Making the branding on the package an even blend of "Baby Alive" and "My Little Pony" branding was essential to the design.


Recently, packages I worked on have hit shelves around the world! Below are some pictures of a mini photoshoot I did at Target, a truly special and surreal moment where it all came full circle for me. 
While working through some new branding, I developed iconography for the brands characters. This was done to highlight their unique personalities and interests. The doodle-like illustrations were drawn to be simple, recognizable, and have a childlike quality to it, while including the iconic Baby Alive heart where possible.